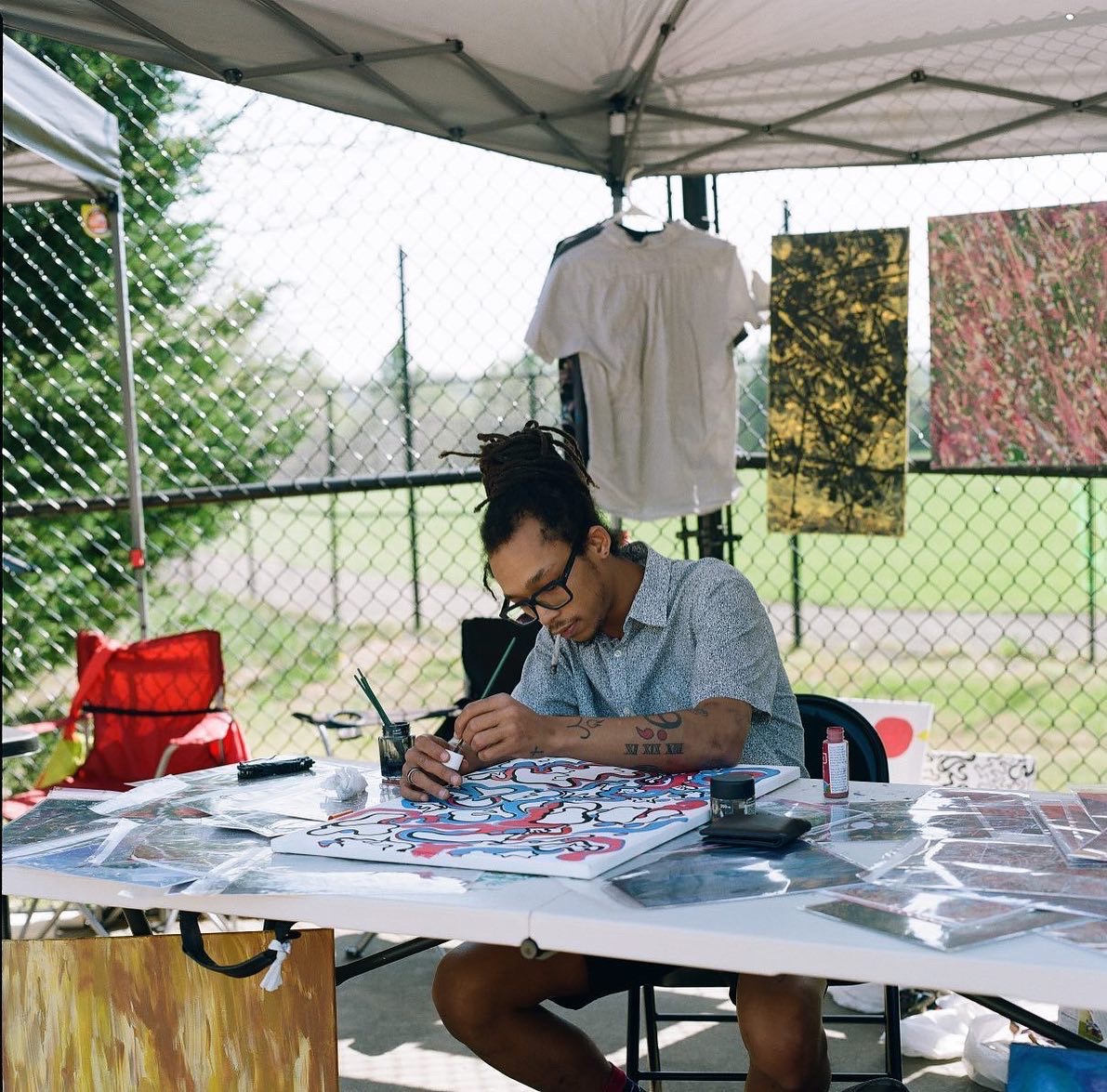 Sheldon McClendon is a native of Alexandria, VA. As an early graduate of T.C. Williams High School, he was always engaged in the arts including music where he explored trombone, guitar, piano, and bass. Currently residing in DC, he began exploring painting during the pandemic and he dove headfirst into a newfound passion. Sheldon is the product of a Marine father from Cheraw, S.C. and accountant mother from Alexandria, Virginia. Growing up for Sheldon involved lots of sports, moving quickly through school, and learning via experience. After experimenting with various art media, he discovered painting to be his calling.
By using his art to translate and express inner experiences reflecting life during these turbulent times, Sheldon found a satisfying outlet. Hidden images surface within his pieces providing context to the work. He explores textures, color families and relationships, and leverages subconscious chaos to communicate with others. Themes of linework, ripped color schemes, and hidden motifs in various states can be found throughout his work.
During the pandemic Sheldon, alongside DJ, Miguel Russell, started an event company, the Vibe Co, to bring together like-minded artists, skaters, and members of the public in order to shed light on how community is crucial for our survival moving forward. Since its creation, they have run several successful pop-up events, themed kickbacks and even a fashion show. Sheldon strives to connect all genres of people together in a safe and inclusive place to share, showcase, and gain knowledge within a community.
Sheldon is available for special requests, studio visits, and commissions. He is currently striving to stand up an art gallery and open a studio for the community of artists in the DMV.